Our project teams have over 300 years combined experience in design, install and maintenance in the heavy industrial market. We work with primary producers and manufacturers to ensure quick turnaround and reduced shutdown times. Our EMR of 0.69 shows our commitment to Safety. On every project our team provides you with up-front budget analysis, ongoing scheduling and cost updates. We specialize in high-paced, high-efficiency, around the clock capital projects.
We design, supply, install and repair any mechanical components or systems.
We design, supply, install and repair a variety of refractory linings.
We do it safely,
or not at all.
We value our most important asset; our employees. Our safety program is the most important part of our services. Our employees are our most valued asset that's why the most important program we have is our safety program. Our safety team is made up of our entire organization. All our employees are trained on safe work practices and Project Managers and Supervisors mentor and audit employee safety performance.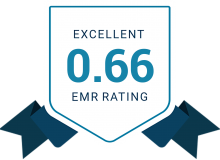 We provide the latest technology, the highest quality design, engineering, installation and construction methods. We maintain a proactive safety program, the highest qualified workforce and most knowledgeable management team found anywhere in the industry.
Our process

RECON consists of project teams that have experience in refractory design and installation; as well as piping and mechanical services.

Project Management

RECON Project Managers are predominantly engineers who are involved from concept to completion of the project. Our expertise is used in the initial estimation, direction of engineering and material procurement, and are capable of making on-site decisions as the project evolves.

Safety Program

We commit ourselves to having injury-free jobsites no matter how big in scale and dedicate ourselves to finding new ways of bringing a new level of safety to the workplace.
What Our Clients
Have To Say
I would like to touch base with you on a few things in reference to the outage we had recently in the month of October 2018. I would like take this time to personally tell you how much I enjoyed working with such a professional team. I have never, in my 35 years as a steel mill worker, worked with such a well organized, safety oriented, well coached, dedicated group of young men and it starts with the Leadership. It is my impression RECON was well represented by the the Leadership for this OUTAGE and I'm sure it will be the same no matter where they are since this type of Leadership doesn't happen over night. I commend you on a great group of guys and team Leadership. I will be pulling for you guys for future endeavors to come as I have RECONS name in the hat for a few as we speak. Standouts in my experience with RECON of course was Ruben, you're an asset to your organization. Outstanding job Ruben! Daniel, you're an asset to your organization and we couldn't have done it without you. I appreciate your patience with me, Jackson you're a man with a lot of knowledge and an asset as well. Yogi and many others, lots of respect. I look forward to working with you guys in the future and keep up your high standards.
This letter is in reference to my experience with RECON Engineering and Construction Inc., in the areas of refractory installation and innovation related to the copper smelting industry. As a former operations manager for the largest integrated nickel and copper smelter, as well as an owner operator of an engineering consulting company; our group has a wide range of experiences over many years and over many countries. Our client lists are with large multinationals as well as other sizes of private and public corporations spanning North and South America, Asia and Australia. During my over 25 years of experience in the ferrous and non-ferrous industry I have had the opportunity to work along side RECON employees from upper management levels down to their front line supervision, on multiple occasions. My firm's experience with RECON has always been positive. Specifically, what comes to the forefront of our experiences with RECON are the following: 1. Sharp focus on the needs of the client, and the ability to understand necessary requirements to achieve specific objectives whether they be safety, environment, technical or commercial related. 2. Excellent broad based view and concern for clients' business needs and risk assessment as related to project execution and implementation. 3. Deep understanding, wide experience and knowledge base, derived from multiple projects in various industries, that may be drawn upon to develop innovative and oftentimes "one-off" fit for purpose solutions. 4. Excellent execution, adaptation and reconciliation for all of its activities irrespective of size and scope. I would have no hesitation to choose RECON as a preferred team member or lead team member for my future projects.
I would like to thank you for the help that you provided during our outage. Myself and my supervisors were very impressed with the safety , work ethic , attitude and quality of work that all of your people exhibited. It was a very good outage from my aspect and a lot had to do with the help that you provided. Your people took on any and all tasks that we asked of them and did it in a timely , professional manner. I can't say enough about how impressed I was this past week. Thank you for the way you handled the communications and directing of the tasks we asked of you. We threw a lot at you and you took care of all of it.
I have worked with RECON on several refractory projects here at our operation.  They have done quality work for us.  They are Safety conscious and willingly conform to our safety practices. I also appreciate the good customer service they provide both during and after the project.  They work here often and are almost exclusively our vendor of choice for refractory repairs.
I would like to speak on my use of Recon for my kiln outage work. I have now had the pleasure of using Recon for my last two kiln outages. The workmanship has been excellent with no failures incurred. They are very safety conscious in their work force. I really appreciate Recon's ability to change task from my request without hesitation. They are very easy to work with which helps with the stress level normally seen during an outage. I have had them do stripping and replacing of castable to replacing 500 sq. ft. of tower metal replacement, all to my satisfaction. I highly recommend them if you are in need of good and fair priced contractor.
Recon Inc. was the General Contractor for two projects that I managed our Facility starting in June 2016 and continuing through June 2018. The first project that was completed was the Wet Gas Cleaning System which included a wet scrubber, packed gas cooling tower, thickener, filter press and drying system. The second project was the Converter Retrofit Project which included a new baghouse and lime injection system, three new converters and blast air blowing systems, new primary, secondary and tertiary ventilation systems, new electrostatic precipitator, multiple induced-draft fans, and an electrical substation. Both projects had to be executed in an expedited fashion due to regulatory deadlines. Engineering could not be completed prior to starting construction in both cases. With the fast-track nature of these projects, many concerns arise, including the high potential of project cost overruns, lower quality of workmanship, and increased number of safety incidents. I can say that Recon's integrity and management throughout the bidding and construction process rendered these concerns moot. During the bidding and negotiation process, Recon was upfront about all costs including all items that were unknown due to the level of engineering completeness. I never got the feeling that I was getting the standard "low bid with the anticipation of high change order volume" responses during this time that seem go along with a fast-track project. This has been validated after the successful completion of both projects. During construction, one of the things that I really appreciated about Recon was their desire to be a part of the solution when a design error or change had to be made during construction. When this occurred, Recon not only adapted to expedite the change, they provided suggestions to minimize impact, improve constructability and modified their work plan to ensure that the schedule was maintain. Recon engages themselves as part of the solution to provide the client with their desired outcome. Recon has worked almost 1 million direct man-hours in the execution of this work without a lost time or restricted accident which is an outstanding accomplishment especially since an extended shift, weekend and holiday scheduled was utilized. This is a testament to the quality of the people that Recon employees. Recon Inc. was instrumental in the successful construction of two major projects and throughout, maintained an excellent safety performance, provided high-quality workmanship, and was very mindful of the client's budget.
RECON Inc. has been a valued supplier of construction/refractory and demolition services to our facility for many years. They have been instrumental in our successful completion of annual plant turnarounds along with ongoing demolition and refractory replacements in our converter/anode furnaces. In 2012, they were the construction contractor for the ventilation project on our three anode furnaces. The project finished on time, within budget, and has proved highly successful. In 2016, they were the prime contractor, including all subcontractors, for our new acid plant gas cleaning system; which includes new ducting system, new scrubbing system and new solids recovery equipment. This project also was on time, on budget, and a successful first step in our modernization to meet the new SO2 and Pb NAAQS. During 2017 and 2018, RECON Inc. has been the prime contractor, including all subcontractors, for the Converter Retrofit project; which includes our 3 new converters, new primary and secondary hooding, new ESP, ducting, fans, and new tertiary ventilation on the converter building roofline. Two converters started service 4/19/18 with the final converter to be commissioned later in the 3rd or early 4th quarter 2018. They also were prime contractor, including all subcontractors, for the auxiliary projects of our modernization including a new baghouse for flash secondary ventilation, a new preheater for the acid plant, and ventilation of our anode baghouse to the main stack. Throughout this work, RECON Inc. has provided quality work, the utmost urgency, and high ethical standards for Facility Operations. I attribute this success to RECON lnc.'s President Joseph Longstreet and Vice President Jeremy Lewis and their very talented support team of Construction Engineers, General Supervisors and Supervisors.
All rights reserved to Recon Inc. 2023