Smelting Furnace Rebuild
Ferrous & Non-ferrous Metals
|
Rigging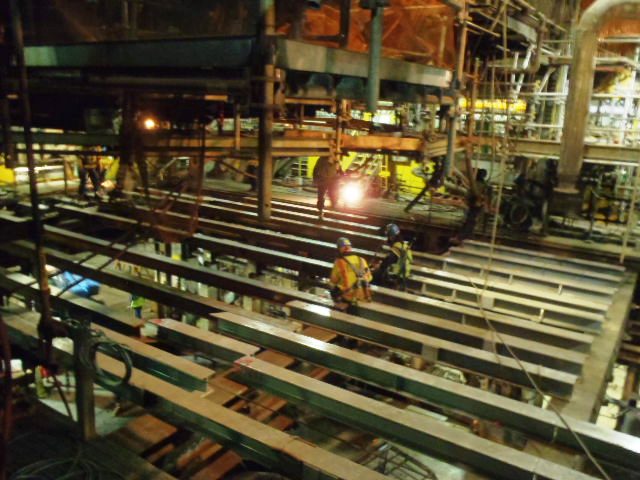 Safety
0 Safety incidents
RECON executed the rebuild of the Smelting Furnace in fast track. $40M in 65 days on schedule.
Project included
Structural Steel demolition, modifications, and installation
Copper piping Demolition and Installation (~85,000 LF of Cu piping)
Demolition and installation of Copper Cooling Elements (~752 new cooling elements)
Demolition and installation of new Refractory on Flash Smelting Furnace (~ 865 Tons of refractory materials)
270,000 manhours worked with No recordable incidents
Project included structural design and modifications for repairs
Replacement of water cooled components
Installation of cooling water piping modified to improve operations.
All rights reserved to Recon Inc. 2023